The Holy Cross Social Justice Committee (HC-SJC) vision is to be a vehicle through which parishioners can take the Word of God and bring it to life through the action of serving the Jesus in others. Over the past year through the dedicated compassion and commitment of its members, the HC-SJC has made great strides in making that vision a reality for the benefit of our brothers and sisters in Christ. HC-SJC meets the first Sunday of the month at 12:00 at Holy Cross Church.
The HC-SJC has focused on urgent and timely issues facing our community, as well as longer more systemic issues in need of attention. Through their efforts (an estimated 1200 hours of dedicated time), they have:
Collected supplies and donations to help young expectant mothers as well as child-victims of human-trafficking in Philadelphia

helped serve hot meals to over 360 homeless men, women, and children in the Philadelphia area

Packed meals that will sustain 23 children for one full year from across the globe suffering from malnutrition

Attended dozens of demonstrations, marches, town meetings, workshops, seminars, webinars, all on the topics of protecting civil rights, preserving the earth, and helping the disenfranchised (immigrants, refugees, asylum seekers, victims of human trafficking, and those in prison)

Written letters and called political leaders, as well as educated themselves on the best ways to impact political change
Moving forward, the HC-SJC looks forward to further spreading the spirit of serving the Jesus in others across the church congregation and the community.
Contact: Mary Nolan at socialjustice@holycrossphl.org
United States Conference of Catholic Bishops Migration and Refugee Services
Migration Policy and Public Affairs Issue Briefing Series #1

ENVIRONMENTAL STEWARDS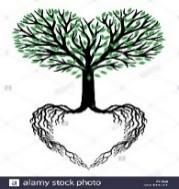 Once we start to think about the kind of world we are leaving to future generations, we look at things differently; we realize that the world is a gift which we have freely received and must share with others…. We can no longer view reality in a purely utilitarian way, in which efficiency and productivity are entirely geared to our individual benefit. (Pope Francis, Laudato Si')
The  Environmental Stewards Sub-Committee of the Holy Cross Social Justice Committee is an action-oriented group that responds to this challenge. We address areas including our throwaway culture, climate change, pollution in our water and air, and wildlife.
Each weekend in the Holy Cross bulletin, we publish Stewards of Our Earth which includes tips, information, suggested actions, and prayers – all geared to taking care of our common home.