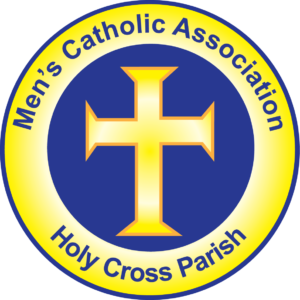 The Men's Catholic Association comes together to support one another and the mission of our Parish. We are committed to establishing and developing a positive spiritual attitude among our membership for the purpose of supporting the church and its affiliated organizations. Through a variety of activities and events we endeavor to bring our community together, to grow our presence in Mount Airy and serve those in need.  All men 18 years and older are welcome.
Contact: mca@holycrossphl.org or 267-538-0622
Note New DAY and LOCATION:
The Men's Catholic Association meets 7:00 p.m. the 2nd Wednesday of the month  at Holy Cross Church.
President– Dan MacFarland, Vice President– Tim Bryant, Financial Secretary and Treasurer– Shannon Walker, Recording Secretary– David Stubbs
June 10th, Saturday 8:00 AM-10:00 AM 
Sponsored by the Men's Association of Holy Cross Parish
See Video —>>> 5K Mt. Airy Unity Run – June 10, 2017
July 8th, Saturday 9:00 AM – 2:00 PM
Flea Market and Craft Fair
Flea Market is BOOKED , No Vacancies for vendors, Thank you for your support!!